Our Program
We are committed to exceeding the expectations of the status quo and dedicated to operating an exceptionally high quality program for children and families.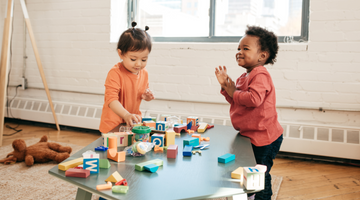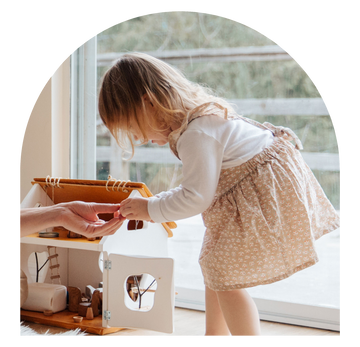 4/5s Classrooms
Curriculum
Our educational philosophy centers on children's ability to construct learning from their own curiosity and interests. 
Borrowing from Reggio Emilia, Developmentally Appropriate Practice, and progressive pedagogical practices, we have built an environment where children will grow and thrive.
Observation is the most essential tool for teaching children. 
Data collection helps us measure growth and prepare learning opportunities and lesson plans that support children across all domains of development
Well trained and well supported teachers and leaders are an essential part of executing this vision
Our Educators
Our Educator Team at Workplayce is a group of dedicated educators with a shared passion for early childhood development, play-based learning, and an understanding of real family life. 
We believe in the power of connections, both with children and their families, fostering a strong sense of community and support. Inspired by the Reggio Emilia approach and emotionally responsive practice, we continuously seek research-backed methods and innovative methods to enhance the learning process, ensuring that every child thrives–  academically, creatively, and emotionally. 
At Workplayce, your family's growth, happiness, and success are at the heart of everything we do. We are excited to be a part of your child's educational journey, guiding them towards a future filled with curiosity, creativity, and a love for learning.  Welcome to our Workplayce family!